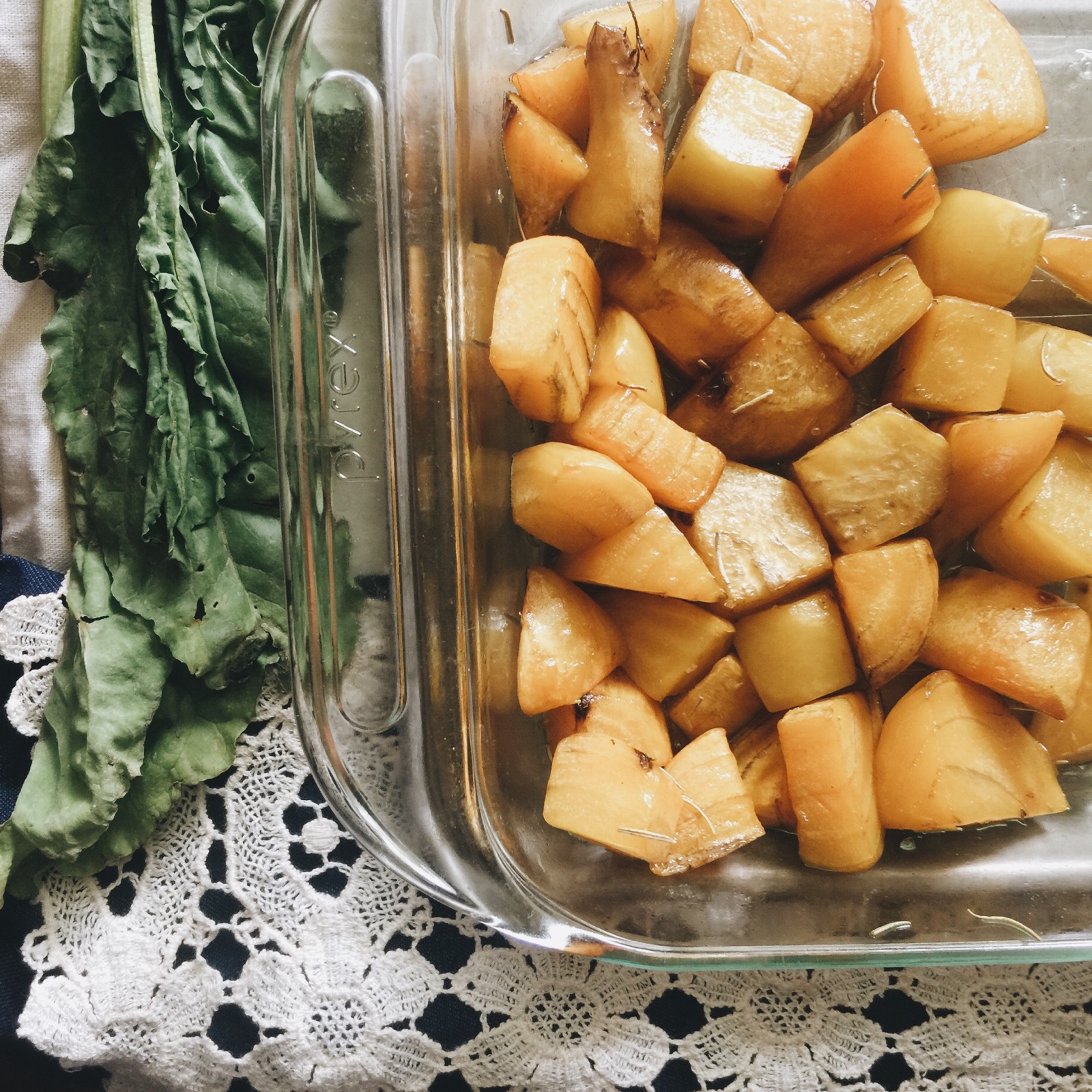 I became a vegetable farmer because I believe that rural communities like mine deserve access to nourishing food from a farmer that they know and trust.
We shouldn't have to travel to the city or spend a fortune in order to feed our families well.
Eating real food is the basis for good health and lifelong wellness. But on an average day, we come into contact with hundreds of different chemical toxins through cosmetics, soaps, perfumes, room fresheners, and household cleaners.
If eating well is the foundation for wellness, then reducing our exposure to toxins is the mortar that holds it all together.
What we put in and on our bodies matters.
Each time we eat, apply makeup, freshen the living room, or tuck our kids into their detergent-smelling sheets we are making a choice either to nourish our bodies or to strain them under a load of toxic chemicals.
I researched for months before I decided to invest in a starter kit of essential oils. After seeing how helpful they've been for my family's wellness, I wish that I hadn't been so afraid to take the plunge.
With just those 11 oils, I replaced my skin care products, my household cleaners, my beloved air fresheners and candles, and even my favorite hand sanitizer.
As I learned more, I started to understand that essential oils are for much more than just making things smell good.
I was so skeptical - it seemed a little weird to me that the oils in these little bottles could have an effect on my body.
Much to my surprise, they worked to create a calm mood and a peaceful atmosphere in the moments when I felt the least peace.
Now, I reach for my oils every day and I'm teaching my kids to do the same. I want them to feel empowered to listen to their bodies and know what to do when they feel a need.
Every night, they stick their little feet up in the air, waiting for me to rub lavender oil on them and then sing them to sleep.
There are tons of essential oil companies out there. Aren't they all the same?
Nope! There are definitely some great companies producing quality oils, but there are also corporate entities that are ready to take advantage of the growing interest in natural health and wellness products.
It takes 50 lemons to produce one bottle of lemon essential oil, so if you find some for just a few dollars, it's probably not the real thing.
Young Living has been around since 1993, way before hipsters and juice bars were the coolest thing in town. So I trust that their mission is true and that they really believe in creating safe products for families.
From choosing the seeds, to harvesting the plants, to sealing up the bottles, Young Living oversees every step in creating their oils. You can read their Seed-to-Seal promise to families here.
As someone who also farms a product that I will be handing off to families that I care about, I appreciate Young Living's commitment to safety, purity, and education for everyone who becomes a customer.
I'm proud to partner with Young Living and all that they stand for because it's the same principals that my own business stands for.
Because I've seen the difference that good food + safe products can make for our bodies, I'm committed to helping mamas learn to nourish their bodies with good food and ditch the toxins for plant-based products so that their families can experience abundant health + a vibrant life.
Don't be intimated! Wellness is a journey and journeys require baby steps. It's also helpful to have a teacher who encourages you when the path gets bumpy.
In the same way that I supply you with recipes and how-to's for our farm products, I will walk the path of essential oils with you, too.
I can show you how to use the oils safely, how to DIY household products, and how to get your husband on board with ditching his toxic aftershave. We can do this, girl.
Ready to ditch the toxins and switch to plants?